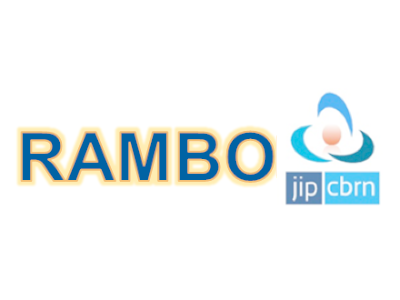 RAMBO (EDA JIP-CBRN)
Project acronym: RAMBO
Project full title: Rapid Air Particle Monitoring against Biological Threats
Funding: the project is financially supported by EDA JIP-CBRN
Area: Smart Sensors
Topic

detection of B threats

Objectives

Development of a sensing scheme for airborne bio-threats dispersed in a water matrix.

Role of CREO

Development of SERS method and hardware.

Sensing solution / Technology

The sensing scheme consists of two stages: a first stage based on SERS for continuous monitoring of a water flow and threat detection, a second stage based on qPCR for off-line threat identification. Both analytical steps are performed on a unique microfluidic cartridge.
TRL: 3-4. Breadboard tested succesfully with potential interferents and simulants of Bacillus anthracis with sensitivity down to 1000 CFU/ml and response time < 60 min. A microfluidic chip demonstrated, that combines SERS and PCR sensing capabilities.